DYNAMIC INSURANCE BROKERS
DIBG Ltd. was incorporated in 1997 as a Limited Liability company, under the Ghana Companies Code 1963 (Act 179) and was accordingly certified to commence business on 15th June 2001. The Company is licensed by the National Insurance Commission, and is a member of the Insurance Brokers Association of Ghana (IBAG).Dynamic Insurance Brokers is also affiliated to Dynamic Insurance Brokers Botswana 
At DIB, we are committed to excellence. Since our founding, we have been working hard to ensure our clients receive the best possible insurance services in Ghana. Our team of professionals offer unparalleled customer support and expert advice. Learn more about what we do by contacting one of our professional consultants for a free estimate. You might be surprised to learn what we can offer you and your business.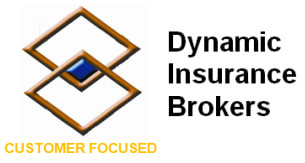 At the core, DIB is a team of expert brokers specialized in providing quality insurance protection. We work hard to find better ways to serve you. We are experts in Life, Motor, Fire, Burglary, Product Liability, Marine, Good in transit, among others.  We offer unparallelled customer support when you need it the most. We provide the extra layer of protection that you have been looking for. Your search ends today. Drop us a line now. 
To provide first class consultancy in insurance, and risk management issues.
To become the leading firm in insurance intermediation and risk management consulting in West Africa
Exhibit employment equity
Product and service innovation,